For general information about the Regina Sport District email regina.sport@ssfa.ca or contact one of the Executive Committee listed below.
Welcome to the Regina Sport District web page. We have some breaking news as well as other news to share with you.
---
The Saskatchewan Senior Fitness Association has opportunities to make your active or intellectual life more fun. This includes card games, bowling, snooker, 8 Ball, Poetry & Short Story, bocce ball, golf, pickleball, etc. to mention some. Can you believe that you can take part in all or most of these events that you are able to for the annual membership of $10? Come meet some new friends. The members of the Executive Committee will be able to answer any questions you may have about the SSFA or any events that will take place during the above mentioned Games.
New events that will be added to the 2024 District and Provincial Games will be Mixed Doubles Curling and Photography.
---
Breaking Exciting News
It has been announced that the Provincial Games for 2024 will be held in North Battleford on June 11 – 13. More information will be available with regard to what events will be held.
2024 55+ Canada Games will be held in Quebec City August 27 – 30. Again, watch our website for more details as they become available.
Dates for the 2024 Regina Sport District Games have not been set as yet. However, watch this website in early spring for the registration dates to take part in all the events or as many as you want or are able. Some of these events will be played in the late winter months or early spring as all the entries for the Provincial Games will have to be in to North Battleford by early May.
---
Recent Updates
2024 Open Provincial Curling Playdowns
March 4, 5, & 6, 2024
NorthlandPower Curling Centre
623 Carlton Trail #2 North, North Battleford
Click here for the printable curling poster.
Click here for a printable list of Battlefords accommodations.
The entry deadline is February 1, 2024. The fee is $200.00 per 4-person team and $100.00 per 2-person team. The entry fee includes the banquet and 3-game guarantee (Stick Curling – 4 game guarantee). Additional banquet tickets are $30.00. Payment goes to the District Coordinator.
Categories (Regular Curling)
Age 55+
Men's
Women's
True Mixed
Age 65+
Men's
Women's
True Mixed
Age 75+
Open
Teams enter the category of the youngest member (age as of December 31, 2024)
Medals are presented in each category. The winning team in each category may choose to represent Saskatchewan at the Canada 55+ Games in Quebec City, QC on August 27 to August 30, 2024.
Stick Curling: Age 55+
Each team consists of 2 people (2 women, 2 men or one of each). Gold, silver, and bronze medals will be presented to the winners.
No advancement to Canada Games.
Each team member must purchase an SSFA membership and submit your curling entries to your district representative.
Regina Sport District members can contact Regina Sport can contact Gordon Garratt at 306-545-6693.
---
New Event: Walking Soccer
Do you want to enhance your muscle tone, improve your bone strength, and increase your cardiovascular health?

Then consider joining Walking Soccer
10 – 11 AM Fridays

AffinityPlex Indoor Soccer Centre
1700 Elphinstone Street (Exhibition Grounds)

Short Season: January 2024 for approximately 14 weeks
Regular Season: September 2024 for approximately 25 weeks

NOTE: A minimum of 12 players is required each week
Cost: $10.00 per person for a Saskatchewan Senior Fitness Association seasonal membership (April 1st – March 31st)
Cost: $10.00 per person payable in both seasons for a Saskatchewan Soccer Association membership (insurance)
AND $5.00 each time a member plays.
If interested in either of the 2 seasonal programs, contact Peggy Wick at: wick_p@hotmail.com or (306) 949-8794 by Tuesday, December 19th.
---
2023 District Games
Check out the home page of the Saskatchewan Senior Fitness Association for other news as well as the results of the Regina District Fitness Association 2023 District Games including 2024 Golf qualifiers for the 2024 Golf Provincial Games which were played in September. During that event it was learned that Golf will be an open event; therefore any 2024 registered golf member may play in the 2024 Provincial Games.
---
Workshops
The Regina Sport District is always looking for new workshops to put on for our members which are free of charge with your $10 SSFA Membership. An example that has been offered in the past is senior driving tips put on by the Saskatchewan Safety Council as well as others. At present the executive is looking at some new ideas that have come forward and perhaps you may have some ideas as well. Remember they are free.
For more information contact Doug at abarss@sasktel.net, 306-545-2148 or Roberta French robertafrench@sasktel.net, 306-543-1958 / 306-520-2656.
---
Volunteers Needed
The Regina Sport District is in need of volunteers to help coordinate and assist with the Regina Sport District Games in qualifying members to go to the Provincial Games. If you can spare some time to help, it would be greatly appreciated. Perhaps you play or are interested in one of the events and you would like to learn about coordinating that one day event as our events are for one day only except Bocce Ball, Poetry & Short Story and Mixed Slo Pitch Ball. The timeline would be late spring to April 30, 2024. Some events are coordinated at the place of the event, i.e. bowling and therefore after registration, registered members would be phoned and coordinated for a certain date.
Our committee has a need for volunteers who want to get involved in planning and organizing activities for seniors. This may be of interest for newly retired but does not exclude others for sure if you want an opportunity to take part. Very little time is required other than assisting in organizing and/or participating in these one day events that are offered for the District Games in the late winter or spring of each year. You may have some ideas for new events which are always welcome. If interested or want more information, contact Doug at 306 545-2148.
Whether you want to be a participant and/or volunteer, you will enjoy yourself and meet new members or catch up with ones you know.
---
2023/2024 Regina Sport District Committee
Contact any one of these members to learn more about The Regina Sport District. Any one of these members who are part of the Executive Committee will be happy to assist you.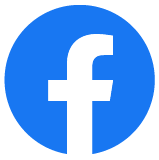 Visit our Facebook page!
Live your life well! Enjoy every day!
Do something fun! Be happy!
Remember...
YOU CAN DO IT!